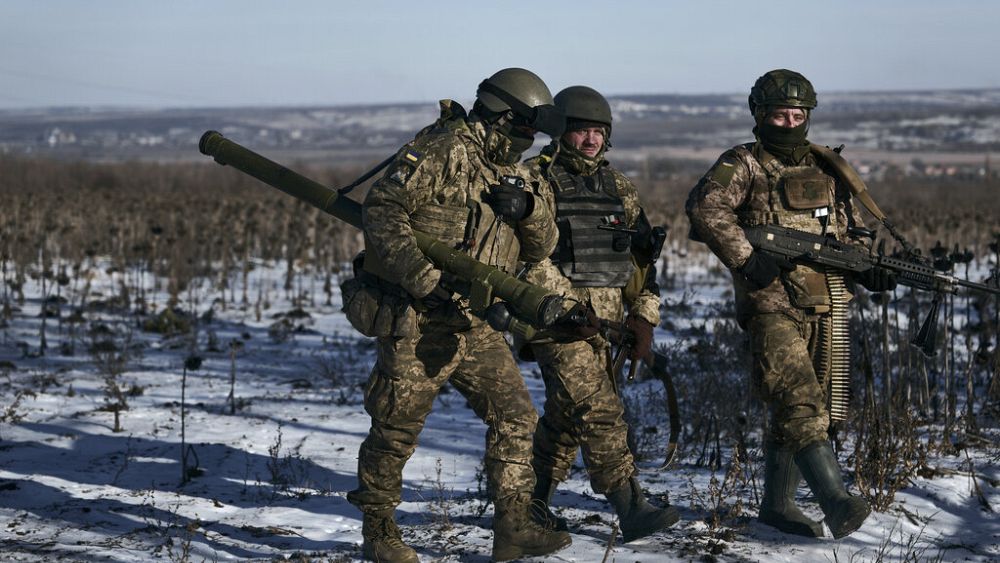 Ukraine officially admitted ceding Soledar to Russian forces on Wednesday, after a months-long bloody battle. 
A Ukrainian army spokesman confirmed its troops had withdrawn from Soledar, a town in the east, but without specifying when this took place.  
"After months of difficult fighting… the Ukrainian armed forces left [Soledar]" to "retreat to prepared positions", said Sergui Tcherevaty.
Recent weeks have seen vicious fighting between Ukrainian and Russian forces in Soledar, which sits in the hotly contested Donbas region. 
Moscow has portrayed the fight as key to seizing the strategic town of Bakhmut and the prized Donbas region.
But the importance of the town is debated, with the US-based Institute for the Study of War saying it was "not an operationally significant development".
A war of words has accompanied fighting on the ground. On 13 January, Moscow claimed its forces had seized the besieged salt mining town, though this was immediately rejected by Kyiv. 
The Russian private military group Wagner said it had taken Soledar days before. 
This is the first time Ukraine has officially recognised the loss of the town, home to 11,000 people before the Russian invasion. 
Ukraine's retreat was "controlled, no encirclement or massive capture of our soldiers took place", said army spokesman Tcherevaty, who denied Ukrainian soldiers had leaked information about its fate. 
He claimed Ukrainian troops had "inflicted incredible losses" on the Russians, while emphasising that Kyiv's strategy in the area was to "wear out the enemy".
Casualty figures are highly contested on both sides, and Euronews cannot verify his claim. 
Russian officials in occupied Ukraine said Moscow's soldiers had made advances towards Bakhmut on Wednesday, citing the capture of Soledar as the reason why. 
Russia has presented conquering Soledar as an essential step towards encircling the neighbouring city of Bakhmut, which it has sought to capture since the summer. 
Both sides have suffered heavy losses in the fray. 
Tcherevaty claimed Russia's assertions "do not correspond to reality". 
"Fighting continues. The situation is difficult, but under control," he added.