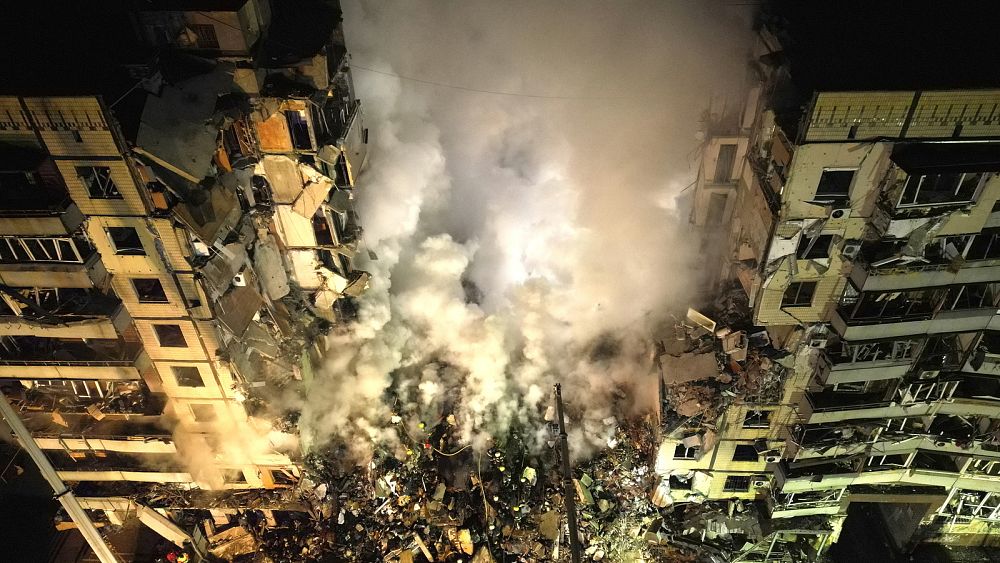 Russia launched a new air raid on Ukraine during Thursday morning's rush hour, with Ukrainian officials telling civilians to take cover in shelters as air defence forces shot down incoming missiles.
Two missiles were spotted over the Mykolaiv region's territory, as reported by its governor, Vitaly Kim, on the Telegram messaging app.
"Missiles are flying inside the territory of Ukraine. At least two northwest through Mykolaiv region," he said.
A Reuters reporter also heard the sound of a missile flying overhead at a low altitude, about 30 km from Kyiv.
An air raid alert wailed across the country as people embarked on their morning commute. In the capital, many sheltered in a metro station, with some sitting on blankets and small plastic chairs.
"The first Russian missiles have been shot down," Andriy Yermak, head of the president's office said.
Russia has targeted critical infrastructure with missile and drone strikes since October, causing nationwide blackouts and other outages during winter.
Overnight, Kyiv's forces said its anti-aircraft defences had shot down all 24 drones sent by Russia. Fifteen of the drones were downed around the capital, where there were no reports of any damage.
"Air defence busy at work overnight against [Russian] air attacks, saving potentially countless lives in #Kyiv and across [Ukraine]," wrote Melinda Simmons, the UK's ambassador to Ukraine, on Twitter.
The DTEK electricity company had also claimed it was performing emergency shutdowns of electric power in Kyiv, the rest of the capital's region, as well as the regions of Odesa and Dnipropetrovsk due to the threat of an air raid.
Thursday's attack comes after Germany agreed to supply 14 of its Leopard 2 tanks to Ukraine and consequently pave the way for other countries to do the same, including the US, which decided to send its own Abrams tanks.
Such moves were met with significant hostility in Moscow, which deemed them an "extremely dangerous" escalation.