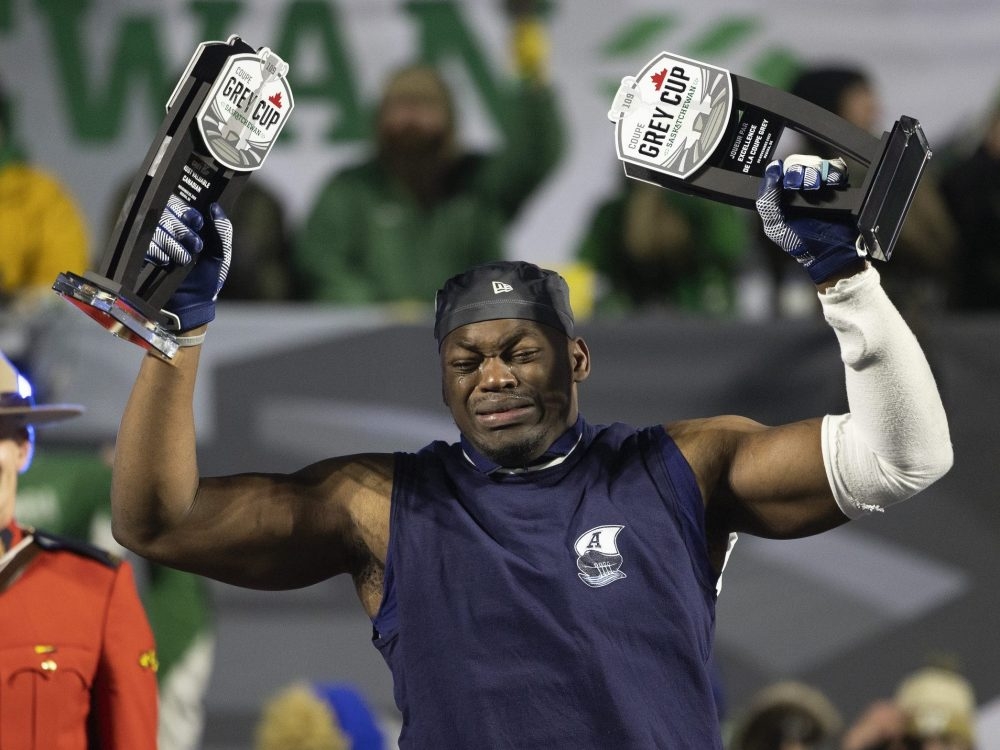 Article content
REGINA — Henoc Muamba was left speechless in the dizzying aftermath of a Grey Cup victory no one thought the Argos could produce.
Article content
"This isn't even real," said the proud veteran linebacker amid the din of a joyous locker room. "I don't even want to wake up. Eleven years. Look at the guys in here.
Article content
"I wear a bracelet that says: 'Measure by character.' We have a lot of tough guys in our locker room, have so many coaches who work so hard."
Muamba was named game MVP and top Canadian.
Article content
Fellow Canadian Robbie Smith also had a hand in the win as Toronto won its seventh straight Grey Cup in its past seven appearances.
"I trained with Robbie in the off-season and he worked so hard," said Muamba. "And he would drive all the way to Waterloo to train kids. He never stopped, he never quit. The results show for them on the field. And that's the reason why he made the play at the end."
Toronto's leadership starts at the top, and it filters down to every level of the operation.
A public celebration with fans will be held from 11 a.m. to 1 p.m. Thursday at Maple Leaf Square.
Sunday's win was the franchise's 18th in club history.