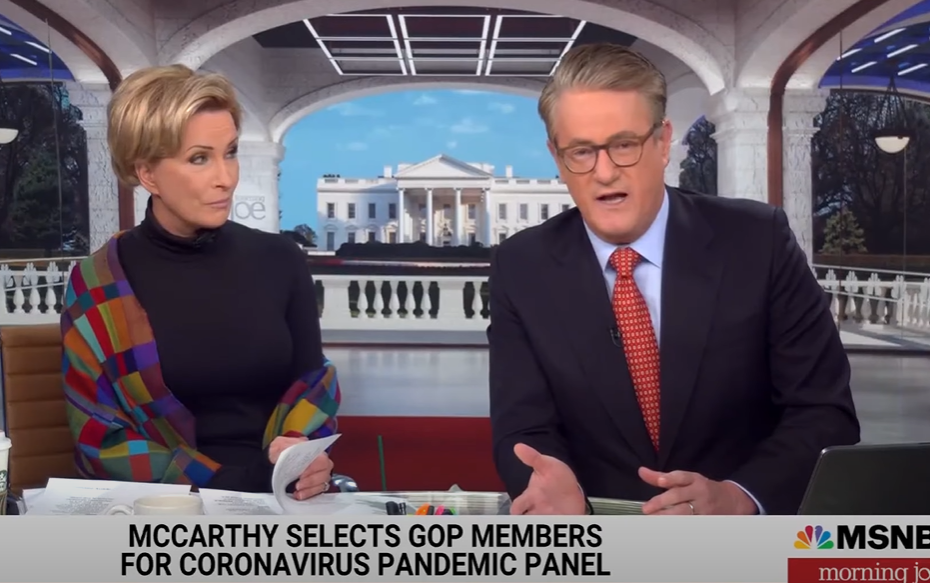 Morning Joe host Joe Scarborough slammed "right-wing freaks" who are skeptical of COVID-19 vaccines on Wednesday, saying they are a danger to their friends and families.
After saying that he pitied vaccine skeptics when many of them were on the political left, the news anchor said that now, "I feel really sorry for anti-vaxxers and their children, now that they're right-wing freaks." 
He also blamed these Americans for the resurgence of "old diseases" in which vaccines had made no longer a threat "because these freaks spread misinformation, on Twitter, on Facebook."
Scarborough then offered a "public service announcement" to listeners, in order to defend getting a fourth dose of the vaccine.
NEW COVID OMICRON SUBVARIANT XBB.1.5 IS 'SPREADING LIKE WILDFIRE' IN US: HEALTH EXPERTS REVEAL WHY 
"I'm just going to do this as a public service announcement to those people who actually love their children and love their families and their friends and want them to be healthy," he said. "You know, yesterday when I was talking about getting COVID, and I should have gotten a fourth booster shot. A lot of these freaks were, 'Oh, fourth booster shot, robot.' No, listen, here's the deal, moron. If you get a flu shot, what do you do? Do you go to the doctor? Oh my god, you want me to have a 50th flu shot? No. You get a flu shot every year."
FDA TO PROPOSE YEARLY COVID VACCINES LIKE ANNUAL FLU SHOTS FOR AMERICANS 
He then spoke as if those who were skeptical about the vaccines being rapidly developed to fight a pandemic were immature, "As we're finding out with this pandemic, well, [the vaccine] lasts six months, maybe a year. So yes, yes. Put on your big boy pants. Put on your big girl pants."
Scarborough then said he spoke to a doctor about how getting vaccinated is a responsibility toward one's society.
CLICK HERE TO GET THE FOX NEWS APP
"As a doctor explained to me when I didn't want to get flu shots, you're not just doing it for yourself, Joe. You're doing it for everybody," he said. "Will this stop you from getting the flu? No, but it'll make the flu that you get a little less intense. Same thing with COVID boosters. Will it stop you from getting COVID? No, but it will make COVID less intense."