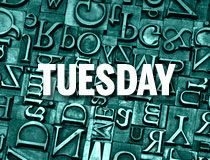 Article content
CONGRATS ARGOS
Article content
Well, well. The sun still rises in the east, hell hasn't frozen over, the Earth continues to revolve around our star, Trudeau is still jetting around said Earth — and yet, believe it or else, a Toronto sports team has won a championship. Congrats to the Boatmen.
Article content
Bill Vernon
(Miracles never cease)
SMALL FAN BASE
Great win, Argos! Your team deserved the Grey Cup this year. Your fan looked really excited! Enjoy your FIFA!
Chris Conlin                                                                                                                                                   Winnipeg
(Don't be a sore loser, and we will take the win)
PRIORITIES PLEASE
Toronto is not allowed to run a deficit. John Tory is begging for $800 million from the province and the feds, who will have to add this amount to their deficits, adding interest as well. This will end up being a tax increase for Torontonians who pay provincial and federal taxes. Need money? Start by stopping this Dundas St. name change. I miss Rob Ford doing line-by-line audits of city books.
Article content
David Nicholls                                                                                                                                           Toronto
(The millions going to the name change would be a small but helpful drop in the bucket to fill the deficit)
LILLEY IN THE KNOW
When does Brian Lilley sleep? His daily columns and opinion subjects are mostly the next day of the breaking news. His consistent attention to detail and the facts, along with his explanations in common-sense language, sure make one understand the issues. He has the ability to address both sides of the matter, which is rare in today's style of reporting. Most news is to get it out first and damn with the facts and accuracy. It is the reason I purchase the paper (along with the best sports coverage).
Wayne Smith                                                                                                                                 Scarborough
(He does all the work he does for readers like you)
HEY ELON, DO CBC NEXT
Article content
Re "CBC a monster gobbling up tax dollars" (Kris Sims, Nov. 20): So, the CBC has 7,500 employees, 143 directors and four managers for every one journalist, at an annual cost of $1.2 billion per year. Blacklock's Reporter estimated less than 1% of Canadians watch the CBC's 6 p.m. local TV newscast. Once Elon Musk is finished with Twitter, perhaps the Canadian government should hire him to overhaul the CBC and stop this drain on taxpayers' dollars.
Cecil Lindo                                                                                                                                                 Thornhill
(Wouldn't that be quite something to behold. But it has been obvious for years that in order for local journalism to survive, the CBC beast must be tamed)
PROTECT DEMOCRACY
I fully support the investigation into the Liberals' use of the Emergencies Act. Putting handcuffs of any kind of our freedoms warrants a close look at the process and the ultimate decision to invoke the Act. That said, we should be more concerned about foreign governments interfering in our election process. As Brian Lilley and others have stated, the Liberals need to be fully transparent about their knowledge of these activities. If this transparency would involve any national security concerns, then at least fully brief the opposition parties. Protection of Canada's democracy and sovereignty demands this.
Carl Glatt                                                                                                                                                Thornhill
(The Liberals don't care about transparency)