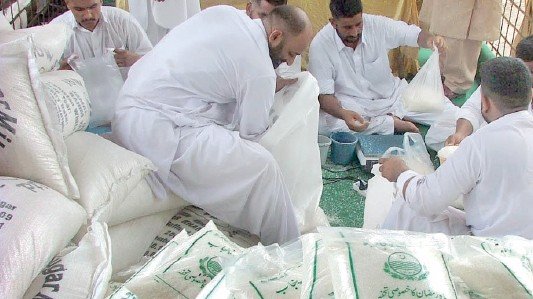 ISLAMABAD:

Deadlock between the government and the sugar mills over permission for sugar export continued on Thursday, as the authorities concerned decided to go for a third-party audit of the available stock in the country much to the dismay of the mill owners.
The latest round of negotiation failed to make any headway on the export of sugar despite the Punjab government's opinion that a large quantity of sugar was available. After the meeting, Food Security Minister Tariq Bashir Cheema that no decision could be reached on the export of sugar.
"The government has not allowed the export. Today, the Punjab government took a 180-degree turn on its first stand. Earlier, it said that the stocks of sugar were low therefore the export should not be allowed, but now it is of the opinion that sugar is available in large quantities," Cheema said.
Cheema said that the mills presented a formula to resolve the issue. However, Commerce Minister Naveed Qamar said that the deadlock continued as the sugar stock position was the main issue. Therefore, he added, a third-party audit of the stocks would be conducted.
Read Govt rejects sugar export demand
"It was decided in the meeting that the owners of sugar mills will submit the stock details. On December 2, sugar mill owners will submit the details. The decision about allowing the sugar export will be taken after the stocks position us verified by the third-party side," he added.
Speaking on behalf of the sugar mills, Zaka Ashraf also confirmed that the government had not yet given them permission for export. About the proceedings of the meeting, he said that the government had made them chase the tail light of long road.
"A meeting of sugar mills will be held. The mills have not yet gone on strike, rather the mills in Sindh, Punjab and Khyber-Pakhtunkhwa are awaiting government permission for sugar export," Ashraf said. He added that mills were facing severe problems, as they sustain a Rs100 million loss every day.