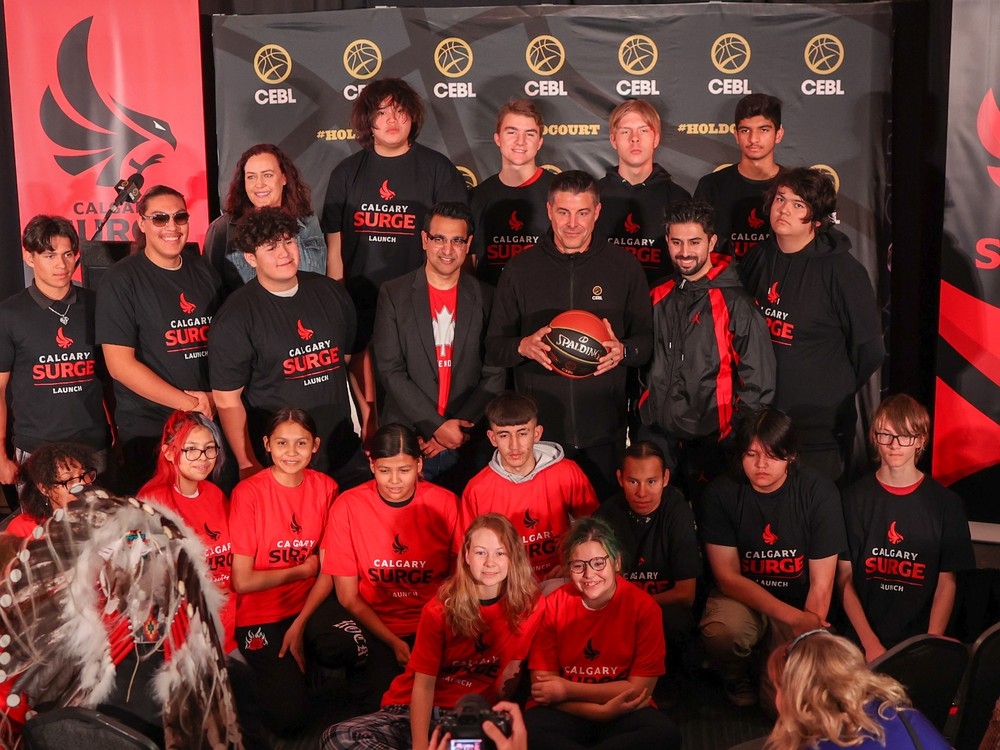 Article content
There's no better way to raise the curtain on a new professional franchise in Calgary than with a Battle of Alberta.
Article content
And so it will be for Calgary Surge that they take to the court for their inaugural Canadian Elite Basketball League campaign against the Edmonton Stingers.
Article content
Basketball's BOA opens the Surge existence on May 27 at WinSport Event Centre.
The liftoff marks the first of four times the Surge will line up head to head with the Stingers, setting up the newest addition to the famed provincial rivalry.
Article content
The Canadian Elite Basketball League will play a conference model of competition for its fifth season, meaning the league's 10 teams are divided into an Eastern and a Western Conference.
The Western Conference includes the Surge, Edmonton Stingers, Saskatchewan Rattlers, Vancouver Bandits and Winnipeg Sea Bears.
Article content
Fans can expect several exciting matchups featuring these teams since 13 of 20 games are conference contests during the 2023 regular season schedule.
The remaining seven games will consist of road trips and home games against the CEBL's Eastern Conference, which consists of the Brampton Honey Badgers, Montréal Alliance, Niagara River Lions, Ottawa BlackJacks and Scarborough Shooting Stars.
The 2023 regular season schedule consists of 20 games, 10 home games and 10 away games from May 24 to Aug. 1.
The regular season will be followed by the 2023 CEBL Championship Weekend hosted in Vancouver this year from Aug. 11 to 13.
The Surge are becoming increasingly active members of the city's professional sports community. The organization is fresh off the first leg of its Home Team Tour, where staff travelled to events across the city to meet and listen to Calgarians who are passionate about basketball. The tour confirmed Calgarians want a team that's welcoming, inspiring and committed to winning for everyone. Every fan who enters WinSport Event Centre can expect to feel at home and experience a sports and entertainment event like no other. Nationally televised games will be announced at a later date, but all games, including playoffs, will be live-streamed on CEBL's OTT platform, CEBL+ and on CEBL Mobile, the official app of the CEBL.
Fans can join hundreds of Calgarians who have placed a deposit for 2023 Calgary Surge season ticket memberships at www.calgarysurge.ca/tickets.