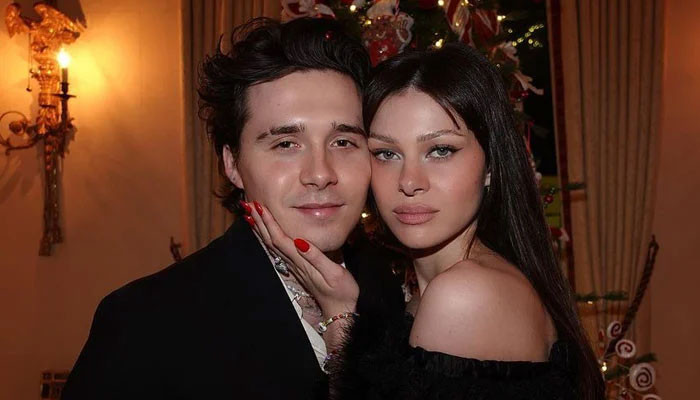 Brooklyn Beckham and his wife Nicola Peltz are "enjoying" their blissfully married life.
An insider told Entertainment Tonight that the eldest son of former football legend David Beckham and the Transformers star have a "lot of fun together."
The loved-up couple, who will be celebrating one year to their union in April, are "at a point in their relationship where they really know each other and have grown a lot together as a couple."
"Things are going well and they both support one another and have a lot of fun," the insider added.
This comes after the aspiring chef opened up about his wish of having a big family and becoming a young dad like his father.
He told the outlet that he wants up to 10 children with the billionaire heiress. "I've always wanted to be a young dad," said Brooklyn.
"I would love to have a family soon, but whenever my wife is ready," he added.
Reacting to her husband's wish, Nicola said, "That is really sweet. We really do want a big family. We want to have some of our own kids and then we really want to adopt kids too."
Gushing over their relationship, she said, "We've been together three years and I feel like I'm living with my best friend and also the love of my life, so it's been nice. You have to marry your best friend."